Dec 1, 2014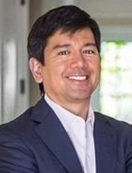 MILPITAS, Calif., December 1, 2014 – SanDisk Corporation (NASDAQ: SNDK), a global leader in flash memory storage solutions, today announced that it has appointed Mark Brazeal as senior vice president and chief legal officer. Brazeal is responsible for SanDisk's intellectual property (IP) portfolio and licensing as well as all other legal areas, including commercial agreements, M&A transactions, litigation, corporate securities law and governance.
Brazeal spent the past 14 years at Broadcom where he most recently served as senior vice president and senior deputy general counsel with responsibilities including a wide variety of IP matters and litigation for the company.
Prior to Broadcom, Brazeal focused on IP licensing and litigation at law firms Wilson Sonsini Goodrich & Rosati in Palo Alto, CA, Yuasa and Hara in Tokyo, Japan, and Howrey & Simon in Washington DC. Brazeal obtained his J.D. as well as his undergraduate degree in American Government from the University of Virginia.
About SanDisk
SanDisk Corporation (NASDAQ: SNDK), a Fortune 500 and S&P 500 company, is a global leader in flash storage solutions. For more than 25 years, SanDisk has expanded the possibilities of storage, providing trusted and innovative products that have transformed the electronics industry. Today, SanDisk's quality, state-of-the-art solutions are at the heart of many of the world's largest data centers, and embedded in advanced smartphones, tablets and PCs. SanDisk's consumer products are available at hundreds of thousands of retail stores worldwide. For more information, visit www.sandisk.com.
---
© 2014 SanDisk Corporation. All rights reserved. SanDisk is a trademark of SanDisk Corporation, registered in the United States and other countries. The SD mark is a trademark of SD-3C, LLC.
This news release contains certain forward-looking statements, including expectations for markets, products, industry trends and customers that are based on our current expectations and involve numerous risks and uncertainties that may cause these forward-looking statements to be inaccurate. Risks that may cause these forward-looking statements to be inaccurate include among others: the market demand for our products may grow more slowly than our expectations or our products may not be available in the capacities that we expect or perform as expected, or the other risks detailed from time-to-time in our Securities and Exchange Commission filings and reports, including, but not limited to, our most recent quarterly report on Form 10-Q and our annual report on Form 10-K. We do not intend to update the information contained in this news release.